Winters in Valencia are very mild so it is a perfect time to visit the city while enjoying all the traditional festivities and holiday markets.
Winters in Valencia are very mild, almost twenty degrees, so with warm feet, hands and heart you can visit all the special markets and all the events set up for the holidays during the month of December.
Four ice skating rinks are set up in the main squares of the city, where you can rent your ice-skates and enjoy the fun with your family and friends.
And after that, what about some hot chocolate with churros?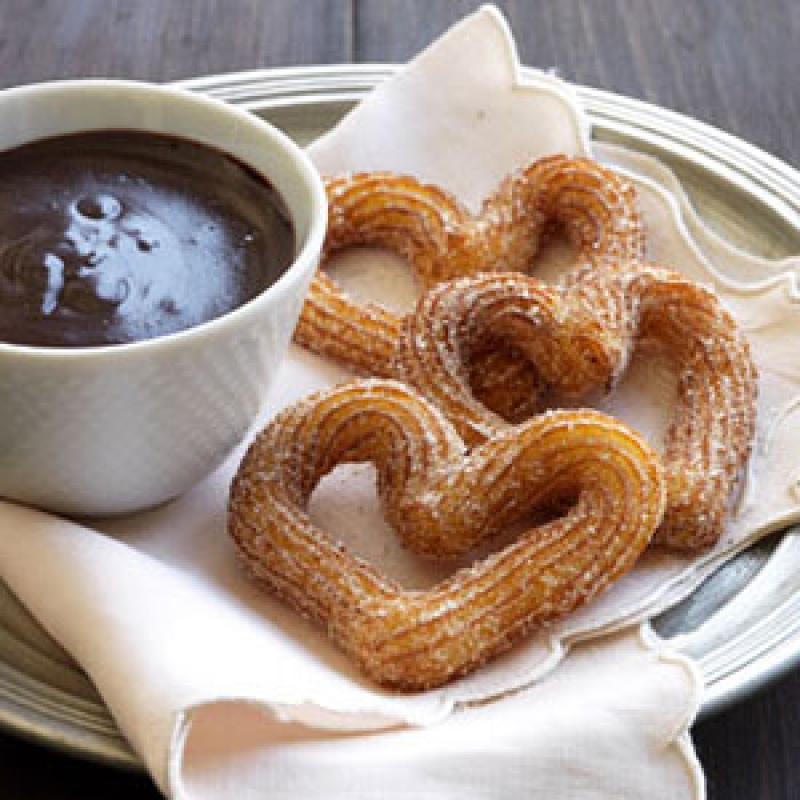 Nativity scenes (Belenes) are placed decorating churches, homes, shopping malls, streets and squares with an amazing attention to details.
The city is full of craft fairs and markets with hand-made products, where you can find small treasures among the many stalls.
Christmas concerts are also held in many churches and concert halls such as the ones in as the Cathedral and in the Palau de la Musica.
Another tradition is the arrival of many circus rings, which remain installed during all the festivities, together with the traditional fun fair (feria de atracciones).
December 22 is known in Spain as "el día del Gordo de Navidad" (the day of the big Christmas lottery). Since ancient times in Valencia and in general throughout the country, millions of people line up for hours at local lottery booths to pick their lucky number to see if they will win a major prize. Valencia is a lucky city and has had many first place prizes so you might want to pick up your holiday lottery and who knows....
The most awaited event is the Parade of the Three Kings of Orient (Reyes Magos de Oriente). They arrive by boat to the port of Valencia and then they ride on camels and participate in the parade through the city center where children line up to receive gifts and candy. Their final stop is the square of the city hall, where the Three Kings offer gold, frankincense and myrrh to the image of Baby Jesus. Then a big crane raises them to the balcony of the City Hall, from where they wave the crowd.
The tradition in Spain is that the Three Kings bring presents to all the children on the morning of January 6th. Most Spaniards celebrate "los Reyes" instead of Santa Claus bringing presents on December 25th.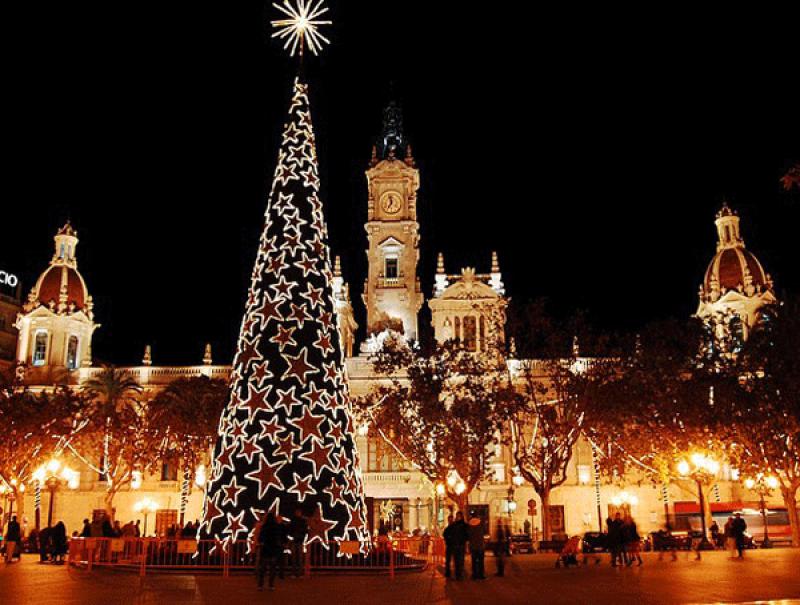 The day and the festivities end with the "Comida de Reyes", the last of the family reunions. The typical "roscón de Reyes" is a sweet pastry eaten for dessert which has a hidden surprise inside and whoever finds it will be crowned.
Winter is the perfect season to visit Valencia since there are so many festivities and celebrations taking place under the bright lights. It is also a perfect time to enjoy typical traditions and taste culinary delights, such as "turrón" (almond nougat), "cava" (the valencian champagne) and "cocido" (stewed soup).