SEPTEMBER SPECIAL OFFER
01/09/2017
---
Rent one bike for half the price
Are you planning a visit to Valencia in September?
DON'T WASTE TIME and make a SCREENSHOT of this offer
&

show it in our shop!!
Is it so easy??
YES

If your rent one STANDARD BIKE you will get the second for HALF PRICE.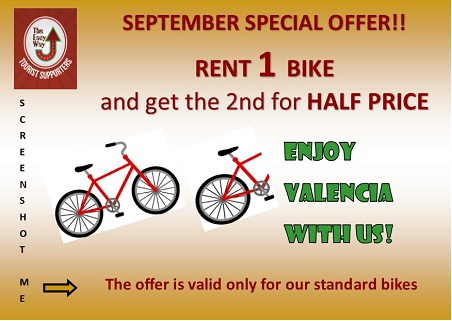 For more information about the bikes click here or contact us.